Rectangular Opening Perforated Metal Mesh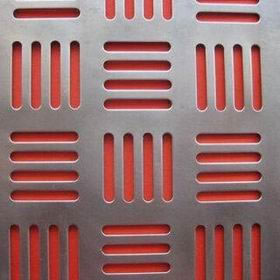 We had been supplying perforated metal to our customers for 10 years. We are one of the profession distributor in the perforated metal industry with the capability to provide our finished product in sheet, coil, panel, screen, or plate form. We can fabricate our perforated metal using many techniques to develop the exact product our customer requests.
We produce perforated plate using various raw materials including steel, stainless steel, and aluminum depending on customer requirements. The quality of our plate is unmatched. Our perforating capabilities are complimented by many additional capabilities including shearing, bending, rolling, welding, and heat treating.
Perforated Rectangular Hole:Product Features
Available with large percent open area
Accurate hole sizes
Available in lightweight materials
Available in corrosion resistant materials